Back
KUALA LUMPUR, 20 June 2023 – UEM Sunrise Berhad (UEM Sunrise) has announced new appointments of Datuk Hisham Hamdan as Chairman and Mr Reagan Chan as Director in a Bursa Malaysia filing, effective July 1, 2023.
Datuk Hisham Hamdan, 55, is currently an Executive Director of Investments at Khazanah Nasional Berhad (Khazanah) since April 2011. As the Head of Public Markets in Khazanah, he is entrusted with a mandate to invest in more than 10 countries worldwide. Hisham previously covered the Auto, Agrifood and Iskandar Malaysia portfolios and served as Executive Director of Research. He is a founding member of the Board of Trustees of Khazanah Research Institute. Previously from Sime Darby Berhad, Hisham has served in several senior capacities in strategy and business development, healthcare, energy and utilities, and China.
Formerly Chairman of the Board of UDA Holdings Berhad and BBCC Development Sdn Bhd, the developer of Bukit Bintang City Centre, Hisham has also previously served on the Board of Iskandar Investment Berhad, Sunway Iskandar Sdn Bhd and Southern Marina Development Sdn Bhd.
He obtained a dual bachelor's degree in chemical engineering and industrial management from Purdue University, United States, and has attended the Harvard Business School's Advanced Management Programme.
Reagan Chan, 41, graduated in actuarial science from The London School of Economics, United Kingdom, is currently Senior Vice President of Investments of Khazanah. He joined Khazanah in 2012 and currently oversees its Real Assets and Property portfolio, having previously covered inter alia Iskandar Malaysia, and Technology portfolios in the group.
Both positions were formerly held by Datuk Noorazman Abd Aziz and Effizal Faiz Zulkifly, respectively.
A key figure in UEM Sunrise, Noorazman joined the Board in October 2018 and served as Chairman since August 2020, and is widely known for his contributions in the group, having concurrently served as Chairman of the Board of Trustees of Yayasan UEM, the philanthropic arm of UEM Group Berhad.
Noorazman has been instrumental in spearheading the group's three-phase strategic turnaround plan comprising Triage, Stabilise and Sustain, among other significant targets and sustainable initiatives. He led UEM Sunrise during the economic uncertainty wrought by the Covid-19 crisis, in which he aided the group in returning to the black for financial year ended 2022. To date, UEM Sunrise's gross profit margin rose to 44% in 1Q2023 compared to 24% in the 1Q2022, with profit after tax and non-controlling interests of RM15.4 million for 1Q2023.
Effizal Faiz Zulkifly, who joined in February 2020, has served as a member of the Board of Development Committee of UEM Sunrise. He played a pivotal role in the value creation of numerous key developments such as macro-townships, high-rise residential and integrated developments in the group during his tenure.
The Board, and the management place on record their appreciation to Datuk Noorazman and Effizal for their contribution to the group.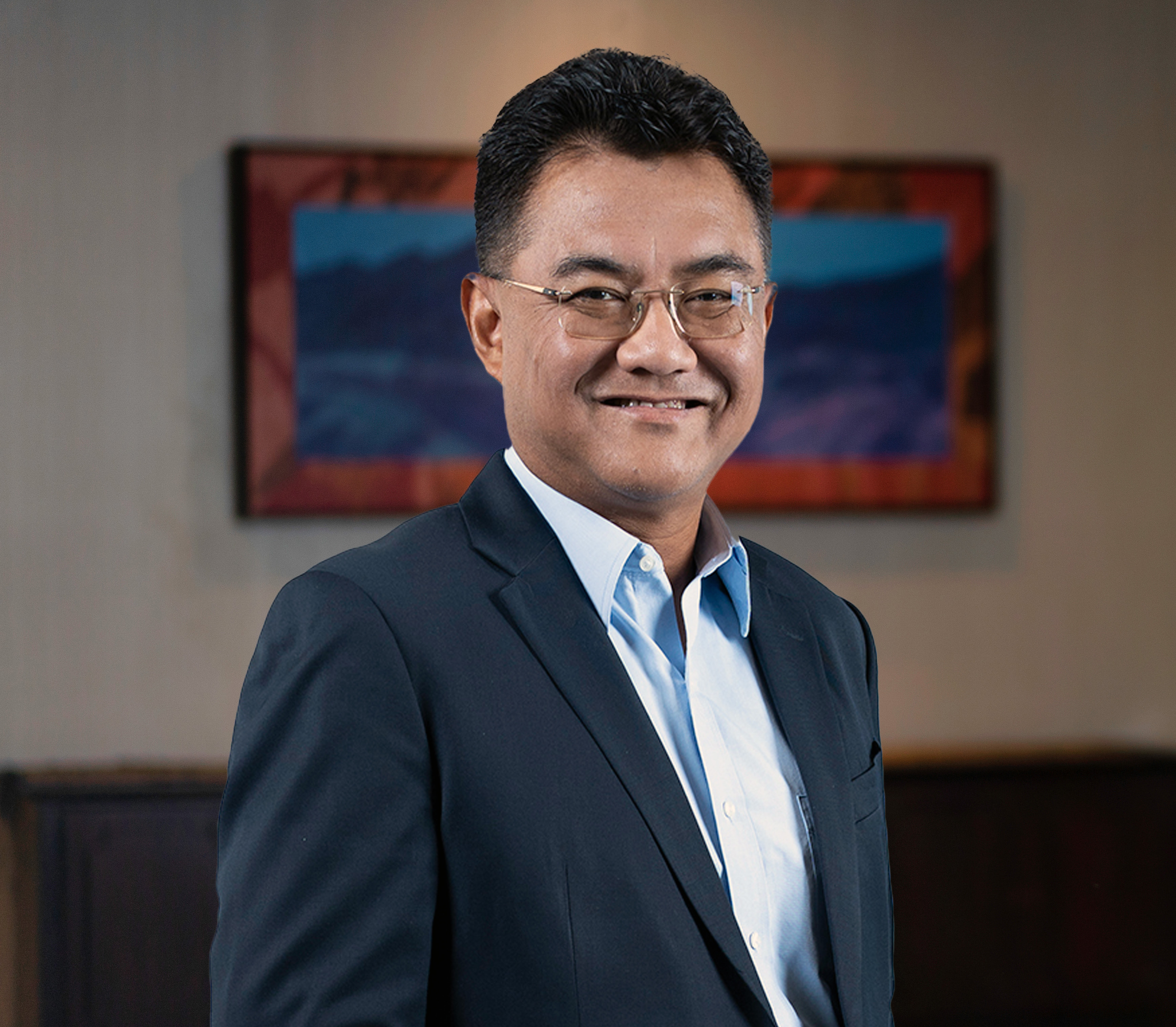 Datuk Hisham Hamdan
Reagan Chan