MALAYSIA is home to one of the oldest rainforests on the planet. It is estimated that there are some 185,000 species of fauna and 12,500 species of flowering plants here.
In recent years, property developers in Malaysia like UEM Sunrise has given top priority to Environment, Social and Governance (ESG) considerations in their internal processes and operations, including safeguarding the nation's rich biodiversity.
Rising public awareness about the importance of biodiversity and ecology have led to environmentally conscious developers such as UEM Sunrise to step up on initiatives to preserve our rich natural heritage.
Today, UEM Sunrise is among those who are blazing the trail in biodiversity preservation, in an industry that in the past, is not known to actively champion green causes.
SIREH Park
SIREH Park is a natural heritage park located in Iskandar Puteri, Johor, which also doubles as a place that conserves, documents and promotes biodiversity. As part UEM Sunrise's key efforts in preserving the nation's biodiversity, the company has been actively involved in working alongside the 343-ha park and contributed enormously to the green lung. Today, it boasts some 25,000 trees planted, that helped sequester around 300,000 kg of carbon dioxide a year*.
Last year alone, some 1,738 trees were planted in SIREH Park, 56% of which were listed under the International Union for Conservation of Nature's (IUCN) Red List native species, such as "Kelat Kayu" (Lepisanthes rubiginosum), "Timah-Timah" (Ilex cymosa), "Penang sloe" (Kopsia arborea), "Bertih Paya" (Paratorcarpus sp.), "Kembang Semangkuk" (Scaphium linearicarpum) and "Kasai" (Pometia pinnata).
In November 2022, UEM Sunrise organised a 'Grow a Tree' programme with SIREH Park where 120 employees, members of its loyalty programme, fondly known as the Trésorians, as well as residents from UEM Sunrise's development projects in the Southern region including East Ledang, Teega, Bayu Angkasa, Nusa Idaman, The Maris Desaru, SIREH Park also witnessed numerous tree-planting activities in collaboration with various government agencies, non-governmental organisations (NGOs) and corporations alike.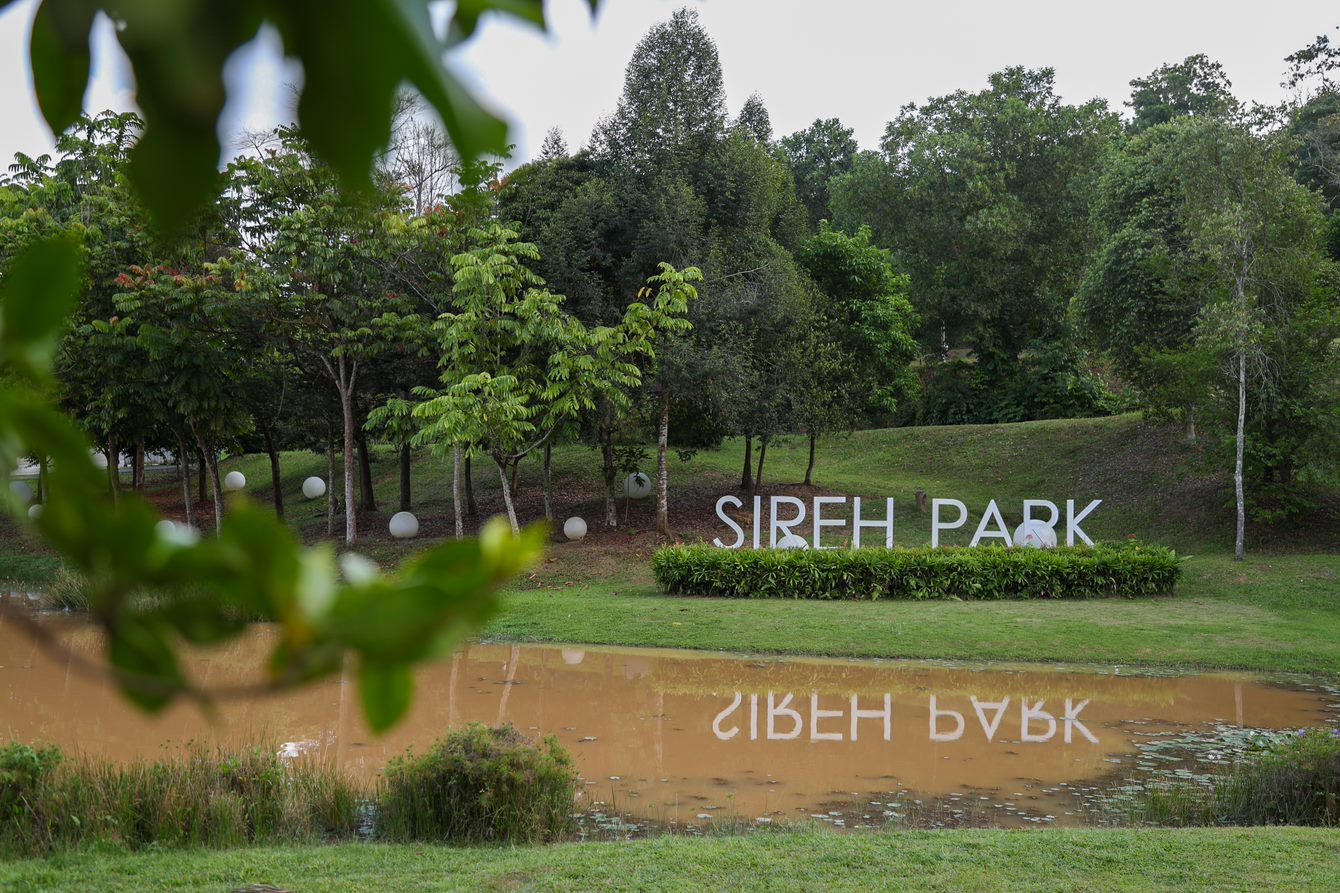 In addition to planting trees, participants also took part in jungle trekking, participated in green craft activities and trivia quizzes as part of a fun-filled effort to promote biodiversity awareness.
The green initiative is part of UEM Sunrise's efforts to appreciate the natural beauty of the local forest and foster environmental values within the community by empowering them, knowing that their actions in preserving nature make a difference for a healthier future.
Biodiversity practices across developments
The urbanization surrounding us resulted in the need to preserve and boost the biodiversity in urban areas by creating green spaces. These green spaces are essential to mitigate climate change impacts and to connect people to nature. At the same time, this will provide urban habitats for selected fauna such as birds.
In Kiara Bay development alone, 316 trees have been planted across the development area in 2022. More efforts are ongoing to ensure the conservation being carried out across our developments.
CAT Walk
Besides preserving our green spaces, UEM Sunrise has also been actively involved in wildlife protection, especially its collaboration with the Malaysian Conservation Alliance for Tigers (MYCAT) Foundation.
MYCAT is an alliance of NGOs and the Department of Wildlife and National Parks Peninsular Malaysia, that serves as a platform for communication and collaboration with an emphasis on sharing information, resources and working together on the conservation of tigers, their habitats and prey species.
Last September, UEM Sunrise employees took part in a three-day two-night Citizen Action for Tigers (CAT Walk) programme in collaboration with MYCAT in Merapoh, Pahang.
Led by MYCAT representatives and the local Bateq guides, the CAT Walk initiative allowed participants to be directly involved in protecting the Sungai Yu wildlife corridor against poachers and illegal activities.
The participants gained valuable insights about the endangered Malayan tigers, whom face frequent threats from poaching, habitat destruction, and illicit trade. There is just an estimated 150 Malayan tigers left in the wild.
Apart from patrolling the Sungai Yu wildlife corridor, participants also took part in tree-planting activities there as part of MYCAT's reforestation efforts to rewilding the Sungai Yu Eco-Viaduct, which connects the Malayan tiger's habitual landscapes of Taman Negara and Titiwangsa Range.
This programme was the culmination of the company's effort throughout 2022 in raising the public awareness on the plight of Malayan tigers' declining population, in tandem with the year of the Tiger.
Thanks to the public involvement in the #SendHappyTigerHome game, the company accomplished its monetary pledge to MYCAT to help protect our endangered cats. The RM22,200 donation was made during the International Tiger Day.
Greater public awareness
UEM Sunrise's diverse initiatives to preserve biodiversity received good responses as they were not just participated by company's employees, but also the public. The company's Chief Executive Officer, Sufian Abdullah said this is a testament of Malaysians' deep appreciation towards biodiversity preservation.
Towards this goal, UEM Sunrise has come up with its Sustainability Blueprint 1.0 in 2021 to further strengthen its sustainability agenda while underscoring its commitment to supporting the nation's ambitions and goals.
The Blueprint sets the company's sustainability roadmap towards reaching Carbon Neutrality by 2050, including putting internal processes in place and the company's product DNA. The blueprint is also in line with the government of Malaysia's aspiration in achieving net zero emissions by 2050 building towards a sustainable, resilient and inclusive Malaysia.
UEM Sunrise is committed to achieving Carbon Neutrality by 2050 and has kick-started its journey by building towards a low-carbon future by 2030. This will be followed by reaching Ambition Zero 2040 prior to achieving the ultimate 2050 goal.