Mont'Kiara is home to a variety of cuisines to cater to not only the local taste, but also for the international community in the area. If you are looking for something different, special, or just don't have time to prepare for your next dinner, do check out these restaurants in Publika Shopping Gallery and Retail Park 163.
Publika Shopping Gallery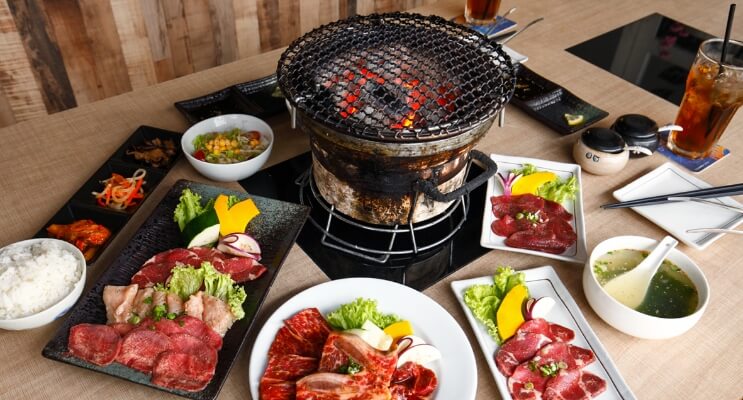 Thinking of a special treat for your family or friends? Look no further than Gyutaro Yakiniku. This Japanese BBQ-style restaurant serves halal wagyu beef and various assortments of beef where customers can individually cook them to their favourite doneness using the restaurants' charcoal grills. They offer a variety of combos or à la carte choices to suit your party size. Not only that, but they also serve a range of other dishes including chicken, seafood, and lamb for grilling. Do note that while their meats used are halal-certified, they do serve alcohol. Reservations are highly encouraged.
Gyutaro Yakiniku
Monday – Friday: 12pm – 2:30pm & 5:30pm – 11pm
Saturday and Sunday: 12pm – 11pm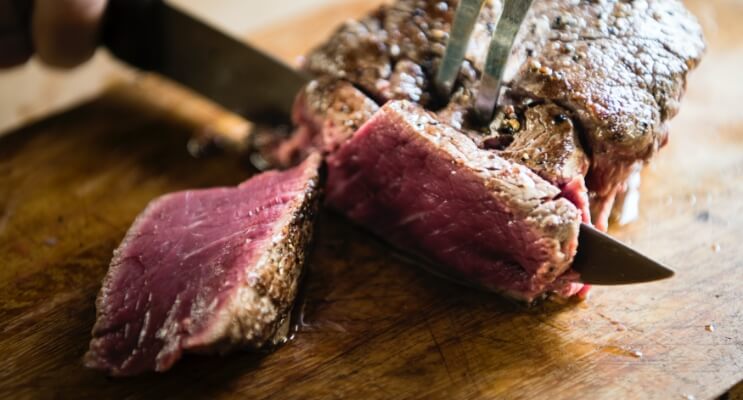 If you prefer a more western-style dining that serves beef, Beato Steakhouse is the place to be. They serve and specialize in dry-aged steaks, a process where large cuts of beef are hung or stored on a rack for weeks before being cut into smaller cuts of steak we are familiar with. This would make the meat more tender as well as develop a deeper flavour compared to when it is fresh. Not so much of a steak person? No problem. Like many restaurants here, Beato Steakhouse offers a variety of non-steak options including salad, soup, pasta, lamb and even fish. Just refer to their board for the catch of the day. While they do serve alcohol, they source their ingredients from halal-certified suppliers. Reservations are highly encouraged.
Beato Steakhouse
Monday – Friday: 5:30pm – 11:30pm (Closed on Wednesdays)
Saturday and Sunday: 1pm - 2:30pm & 5:30pm – 11:30pm
Chica Bonita can be your one-stop hub for all things Mexican food. With an extensive menu filled with Mexican delights from burritos and tacos to enchiladas and fajitas along with its decorated and colourful background walls, you and your party are sure to have a great time with them. Although Chica Bonita serves alcohol, they are considered pork-free and only deal with suppliers with halal certification and the kitchen and bar are separate. Reservations are highly encouraged especially for bigger groups.
Chica Bonita
Monday – Thursday and Sunday: 12pm – 11:00pm
Friday and Saturday: 12pm – 12am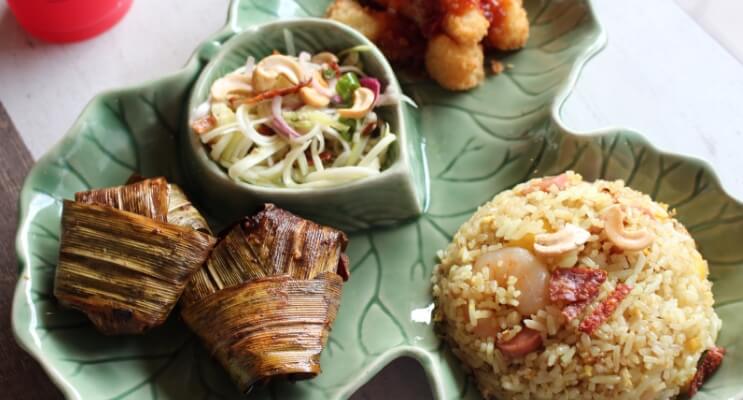 Fancy a little spice in your life? Thai Tuk Tuk offers simple and casual Thai dining for family and friends. With its vibrant atmosphere and dishes large enough for sharing including their tom yam seafood soup, a diverse selection of Thai curry, and not forgetting their desserts – Thai Red Ruby, Mango Sticky Rice, there is something here for everyone. While they serve alcoholic beer, they source their ingredients from halal-certified suppliers.
Thai Tuk Tuk
Monday – Thursday: 10am – 9:30pm
Friday, Saturday and Sunday: 10am – 10pm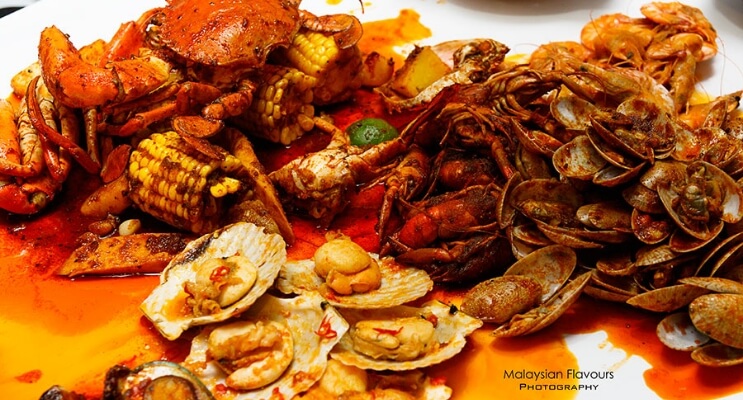 With eight locations dotted around Klang Valley, Shellout is one of the most recognizable names in Malaysia's dining scene. Their unique style of dining has earned them a reputation of needing to roll up your sleeves and getting your hands down and dirty. Cajun-style seafood lovers alike will be spoilt for choice with Shellout's variety as well as combos. Definitely fit for a whole party with your family and friends. Their ingredients come from halal-certified suppliers.
Shellout
Daily: 11:30am – 10pm
Retail Park 163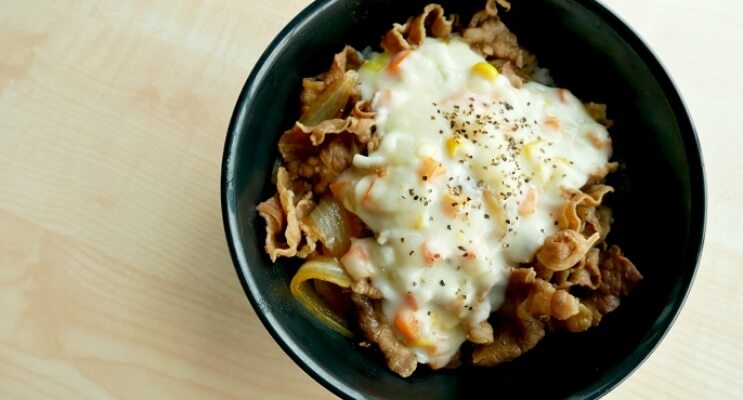 Sometimes, simplicity is the best. Sukiya Tokyo Bowls and Noodles offers a variety of rice and noodle bowls to cater to all tastes and is sure to fill up your belly up. From unagi don, yakiniku don to ramen noodles, you would be spoilt for choice. According to their website, Sukiya Tokyo Bowls and Noodles is certified halal and ensures its ingredients used in all its recipes are halal certified, so rest assured. With the month of Ramadan upon us soon, this might be a good buka puasa spot for those who are fasting.
Sukiya Tokyo Bowls and Noodles
Daily: 11am - 10pm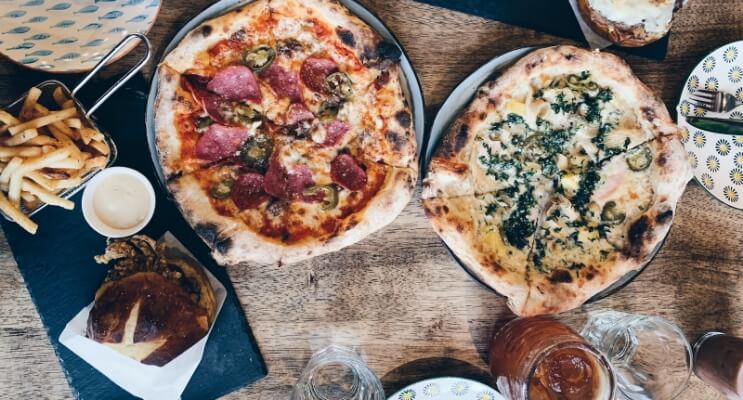 Known for their western variety, Crust by Patty & Pie serves chargrilled cheeseburgers and wood-fired sourdough pizzas. Invite your family or friends for this western feast while overlooking the view of the streets of Mont'Kiara and surrounded by greenery. Do note that this is a pork-free restaurant, but they source from halal-certified suppliers.
Crust
Daily: 10am – 10pm